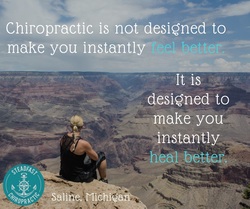 When you started working out did you expect that you would be fit or strong after one session at the gym? No! In fact, you might have felt worse. Maybe sore, fatigued, etc.
Just like anything in life, time and repetition is what gets you from point A to point B. Trust the
process
. Hard work pays off.
Chiropractic care
can help you get to the root cause of your health issues and begin to heal better.