YOUR FIRST VISIT
We know the first time going somewhere new can be stressful. So, here at Steadfast Chiropractic we want to take the mystery out of it and show what we're all about. Scroll down to learn more about your first (and second) visit at Steadfast!
ARRIVAL AND PAPERWORK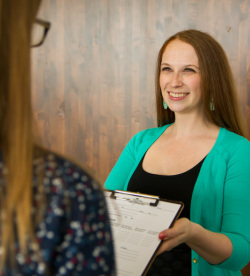 Complete Application for New Practice Members
We ask all of our new patients to complete a new member application as completely as they can. This form includes questions about your health history and gives us an understanding of past trauma/injuries that might be contributing to current health issues.
---
TOUR THE OFFICE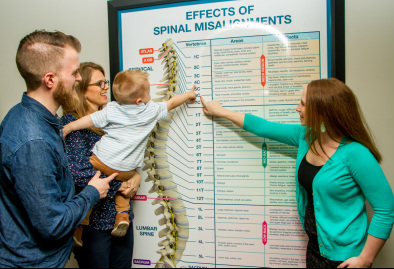 Tour the Office

When you come into the office for the first time, we will take you on a brief tour of the office so that you feel comfortable and know what to expect. We will explain to you the benefits of chiropractic care and show you around so that you know where everything is. This is a great opportunity for you to get any questions and concerns about chiropractic that you may have answered.

---
CONSULTATION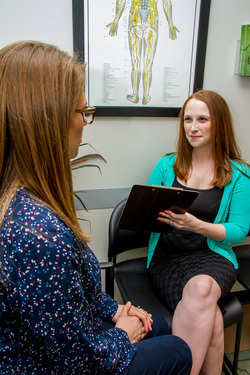 Consultation

Our team will have a one-on-one consultation with you in order to get to know you personally. This also allows for us to get a clearer picture of the health history paperwork you completed. We will discuss your current issues, past health concerns, health goals, and how we can best serve you to reach those goals. We will also provide information on our neurologically-based philosophy and approach to your health and concerns.

---
CHIROPRACTIC ASSESSMENT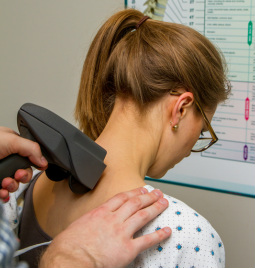 Specific, Scientific, Chiropractic Assessment

Our team will perform a complete spinal exam, which includes a nerve and muscle assessment using advanced technology and methods utilized by N.A.S.A. and certified by the Space Foundation. This allows us to objectively locate the root cause of your health concerns.
---
DIAGNOSTIC X-RAY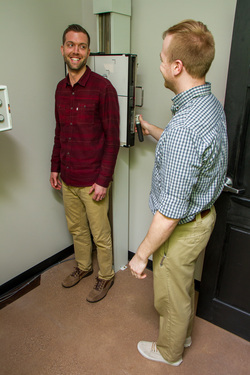 Diagnostic X-Ray

Based on your consultation and assessment, Dr. Andrew will determine if postural X-rays are needed to complete his evaluation. If necessary, our team will take the images in our on-site, digital X-ray suite. This will allow Dr. Andrew to evaluate your skeletal structure in order to provide you with the safest and most effective care possible.

---
NEW PRACTICE MEMBER ORIENTATION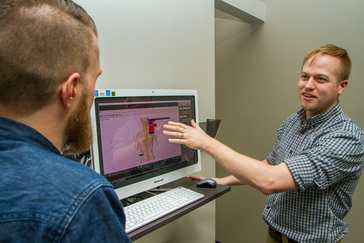 New Practice Member Orientation & Report of Findings

Following your first appointment is the new practice member orientation. During the orientation, Dr. Andrew presents more information on chiropractic care and health. We will then sit down with you and present your recommendations and a detailed report of Dr. Andrew's findings. This will include analysis of your postural X-rays and the results of your assessment. We will also discuss convenient payment options available to you in our office.

---
YOUR FIRST ADJUSTMENT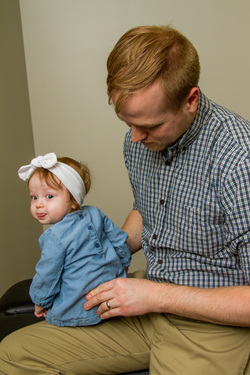 Road to Health

Upon committing to care, you will then have the opportunity to receive your first specific chiropractic adjustment in our office. Please remember, the process of healing is a two-way street, navigated by both Dr. Andrew and you. In order to experience true health improvements, you will need to commit to your chiropractic appointments and to living a healthy lifestyle.

Patience will be essential throughout care, because healing often takes time. While some individuals see improvements right away, others take more time. Also, understand that some temporary and minor stiffness, soreness, and/or discomfort are normal at first. These healing sensations are a sign of your body correcting itself as proper biomechanics and nervous system function is restored.

---
SCHEDULE YOUR APPOINTMENT!
We would love to have you join us at Steadfast Chiropractic sometime soon.
Click the button below to schedule your first visit with us!
---
ADJUSTING HOURS

Monday: 10am-1pm & 3pm-6pm
Tuesday: 3pm-6pm
Wednesday: 10am-1pm & 3pm-6pm
Thursday: 10am-1pm & 3pm-6pm
Friday-Sunday: Closed

OUR LOCATION

CONTACT US
---