OUR TEAM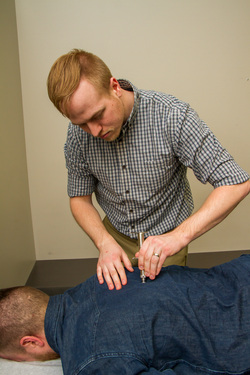 DR. ANDREW SCHNEIDER
Co-Founder|Chiropractor
Dr. Andrew grew up in Saline, Michigan. He has received specific Torque Release chiropractic care since he was 15 years old. Regular chiropractic care helped Dr. Andrew stay healthy while running as a track and cross country athlete in high school. Seeing the immense benefit from regular chiropractic care, Dr. Andrew wanted to pursue a future where he too could help others. Having always been interested in how the body functions, Dr. Andrew graduated from Michigan State University with a Bachelors of Science degree in Kinesiology. He then pursued a degree from Sherman College of Chiropractic, graduating as the valedictorian of his class. Dr. Andrew believes that the body is a self-healing and self-regulating organism. He says "It's amazing what the human body is capable when you give it a chance."
Education:
Sherman College of Chiropractic, Magna Cum Laude, Doctorate of Chiropractic
Michigan State University, Bachelors of Science, Kinesiology, Emphasis in Exercise Science, Specialization in Health Promotion
Awards|Certifications|Memberships:
Certified Advanced Proficiency in Torque Release Technique®
Certified in Webster Technique: Enabling him to provide the safest and most effective chiropractic care to pregnant women throughout their pregnancy
Member of the International Pediatric Chiropractic Association (ICPA)
Member of the Michigan Association of Chiropractors (MAC)
Recipient of the Academic Achievement Award, Sherman College of Chiropractic
---
---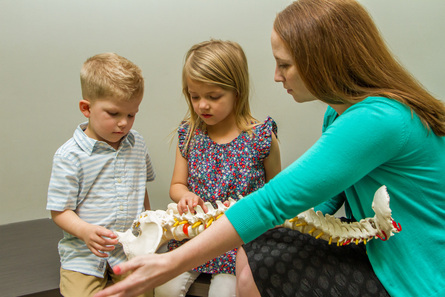 KELSEY SCHNEIDER
Co-Founder|Office Manager


Kelsey grew up in Holly, Michigan. She graduated from Michigan State University (M.S.U.) where she received her Bachelors of Social Work degree. After graduation, she married Dr. Andrew and they started their Chiropractic Journey. Kelsey has a passion for helping people, and that was the reason she went into Social Work, and quickly realized that she could continue to help people to achieve their optimal health goals by working along side her husband in helping to educate the community in which they lived. She is excited to move back to her husband's hometown to raise their daughter MariAlice and to help share the message of health and healing in the Saline and Ann Arbor area. Chiropractic has also changed her life which she shares below:

My Chiropractic Story: For about 10 Years, I suffered from severe migraine headaches. I went to doctor after doctor trying to find the cause to these migraines. I was given many medications which either did not work or would mask the pain. As a teenager, I didn't want to miss out on my middle school or high school career so I learned to live with the pain. It wasn't until I found a chiropractor in college that explained the cause of my migraines. With time and repetition, the specific chiropractic adjustments began to make a significant impact on the frequency and intensity of my migraines. One morning I woke up to the realization that I had not suffered with a migraine in an entire month! I still get adjusted as recommended to ensure that my body continues to heal from the inside out!

---
---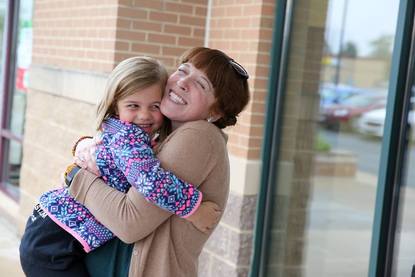 MEGAN ELISE CRIMMINS
Chiropractic Assistant


Megan Elise holds degrees from Oakland University (Studio Art, B.A.) and Oakland Community College (Library Technical Services, A.A.S. & Fine Arts/Visual, A.A.) as well as being a Certified Yoga Teacher. She practices Metta (Loving Kindness) meditation and lives an intoxicant-free vegan lifestyle. Working at Steadfast Chiropractic was an easy transition as Megan loves smiling, helping others on their wellness journeys, and playing with her niece, MariAlice.

Chiropractic has been an important component in Megan's own wellness journey. In June 2017, she was blessed to walk away from a 50mph head-on collision. After being released from the hospital, Kelsey drove her straight to see Dr. Andrew. The Torque Release Technique was gentle enough to be used even though Megan was covered in contusions, presenting with a concussion, vertigo, severe whiplash, a dislocated jaw, and limping due to her left femur being pushed in and up into her hip socket. She has been following Dr. Andrew's recommendations and can now walk normally, turn her head without debilitating dizziness, and smile her biggest smile without excruciating pain.


---
---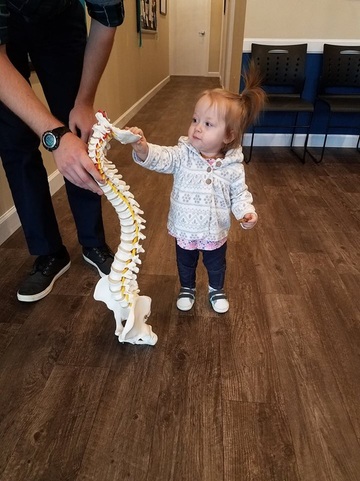 MARIALICE FAITH SCHNEIDER
Junior Chiropractic Assistant
---
---
READY TO GET STARTED?
ADJUSTING HOURS

Monday: 10am-1pm & 3pm-6pm
Tuesday: 3pm-6pm
Wednesday: 10am-1pm & 3pm-6pm
Thursday: 10am-1pm & 3pm-6pm
Friday-Sunday: Closed

OUR ADDRESS

CONTACT US